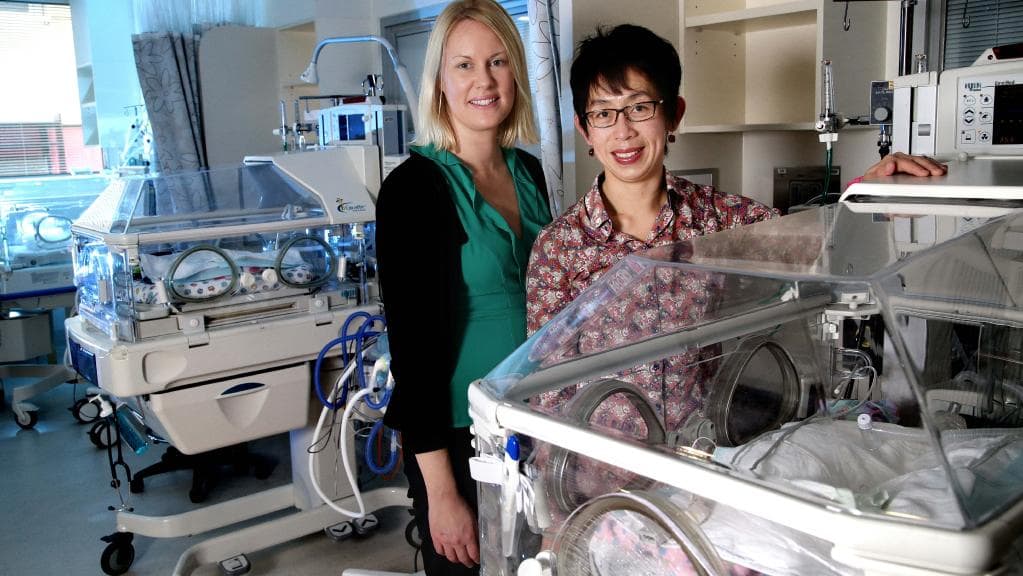 Victorian researchers to study long-term effect of early birth on babies' brains | 28th July 2014 | Herald Sun
NEW research shows babies born four to eight weeks early have smaller and less mature brains than infants born on time.
The team of Melbourne doctors and researchers, who made the discovery by scanning the brains of more than 200 babies born at 32-36 weeks, are now trying to determine if the differences have lasting impacts.
The findings of the Royal Women's Hospital, Murdoch Childrens Research Institute and University of Melbourne research could lead to treatments and therapies that help improve premature babies' long-term health outcomes.
Unlike for very preterm babies, who are born before 32 weeks, little research had been done on the health outcomes of the moderate to late preterm babies, the Women's consultant neonatologist Dr Jeanie Cheong said.
"They are the largest group of premature babies, making up 80 per cent of premature births, yet they are the least understood," Dr Cheong said.MORE IN news
"It was thought that because this group of babies were older and they were generally born well that they would not have any increased risk for developmental problems that very preterm babies would experience."
But there has been overseas research indicating that this group of babies are at an increased risk of learning challenges at school age compared with those born at full term.
The Victorian research found that, compared with full-term babies, the moderate to late-preterm babies had less developed myelination, the insulating sheath around the nerve fibres, and less mature gyral folding, which increases the brain's surface area.
"We found that those born 32-36 weeks had smaller brain sizes in various measurements and less mature brains than those born full-term," Dr Cheong said.
"This is a novel finding because it has not been reported in moderate to late preterm infants before."
But Dr Cheong said parents of babies born at this gestation should not be alarmed.
The research, led by consultant neonatologist Dr Jennifer Walsh, was published in the journal Radiology.